IV therapy or intravenous therapy was earlier used only for delivering medication to patients suffering from various health conditions. But today, it is administered for other reasons as well. The fluid containing vitamins, minerals, and other essential nutrients is delivered into your veins to maintain overall health and wellness. 
How Does IV Therapy Work?
The procedure is straightforward. We administer fluids and essential liquids into your body using a needle placed in your arms. Once the IV has been inserted, we will check the pump to make sure that the rate of delivery is correct. Both manual and electronic pumps can be used for the process.
The fluid starts dripping through the catheter, thus entering your body. Instead of reaching your digestive system, it is directly absorbed into your bloodstream. Due to this, the method acts faster than other therapies and oral administration. You can use IV therapy for dehydration, low immunity, aging, and other concerns.
What are the Benefits of IV Therapy?
IV therapy is easy and convenient to use.
The procedure is painless and comfortable. The insertion of the needle feels like a small pinch, after which the fluid starts entering your bloodstream without making you feel uneasy.
IV therapy is widely available at hospitals and clinics. Thus, it is easy to opt for it.
This therapy is very nominal compared to other medications.
IV therapy promotes health and wellness. The infusion of minerals, fluids, vitamins, and other substances ensures that your immune system remains healthy, skin rejuvenated, and body hydrated. This therapy provides the right balance of vitamins and minerals to your body to maintain your energy levels.
Types of IV Therapy
We offer different types of IV therapies at our clinic. All you need to do is to visit us and consult our doctor. After hearing your needs, requirements, and concerns, we will administer you the suitable therapy.
This IV therapy includes Calcium, Magnesium, Vitamin B, Vitamin C, and Glutathione.​
As the name suggests, this therapy works by improving your recovery after an injury and incorporates the use of Vitamin C, B Vitamins, and Aminosyn. ​
We use this IV therapy for patients with dehydration. It involves administering B Vitamins, Calcium, Magnesium, Vitamin C, and Sodium Bicarbonate.​
This IV therapy includes Methylene Blue, Glutathione, and NAD+ and can be used to treat the signs of aging.
It features all the vitamins that boost the immune system, addresses seasonal allergies, reduces fatigue and symptoms of asthma and fibromyalgia.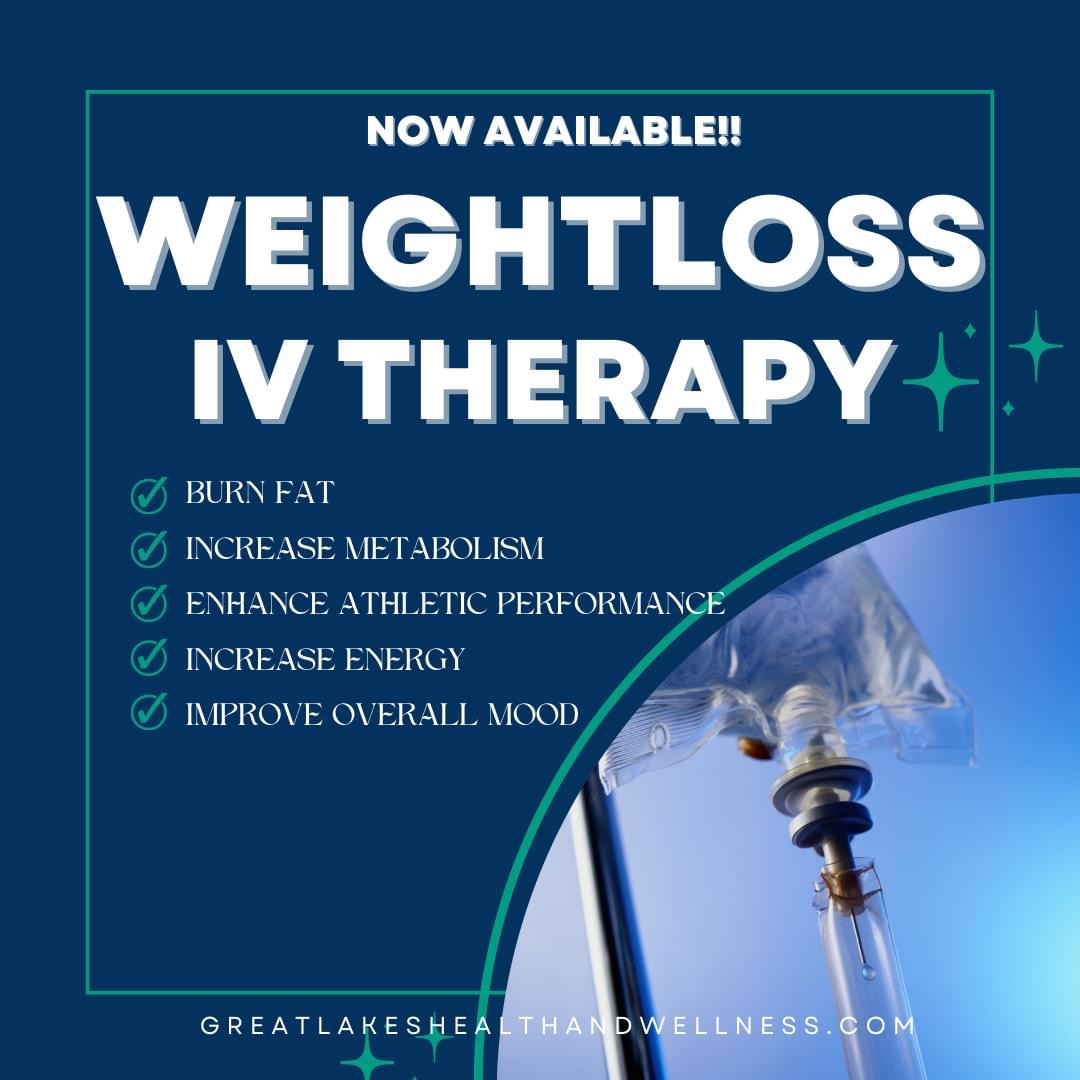 Boost Your Metabolism!
Whether you want to enhance your current weight loss regimen or your starting from scratch, a boost of these fluids can help you lose weight much faster.
What is Weight Loss IV?
Our weight loss IV drip is full of vitamins and nutrients that can target fat, jump-start your metabolism and help your body function better
Please reach out to our practice in Wyandotte, MI, to have a consultation with our doctor, Dr. Abrahamson. Please call us at (734) 287-3000 or schedule an online consultation, and we'll guide you further.